Are you looking for a Real Estate Agency in Warsaw?
Are you relocating to Warsaw or just looking to move to a better place? renflatPOLAND is the 1st rental platform for foreigners made by foreigners. What's more, we are a team of awesome real estate agents in Warsaw.
Our real estate agency in Warsaw has been set up in July 2015 because we received more and more request for the capital city of Poland. We helped hundreds of people from all over the world with all kinds of needs and backgrounds. Of course, to  verify the quality of our services, you can check our clients review's via our testimonial pages, or via our Fanpage.
Two options are available for you:
Option 1: Classical services

You contact us via email, online chat, or phone,  explain your needs, and we will send you rental offers. Then, if you like the apartment, we organize the visit. Finally, when you take your final decision, we prepare everything from A to Z (Lease agreement and protocol in English and Polish language, translation during the appointment..etc.).

Option 2: Booking in advance

With booking in advance option, you can reserve your apartment before your arrival in Poland. It is totally possible, and very easy thanks to our strong experiences. It is similar with option 1, with the advantage that we do all the process together via the Internet. More information here.
The view from our office in Warsaw!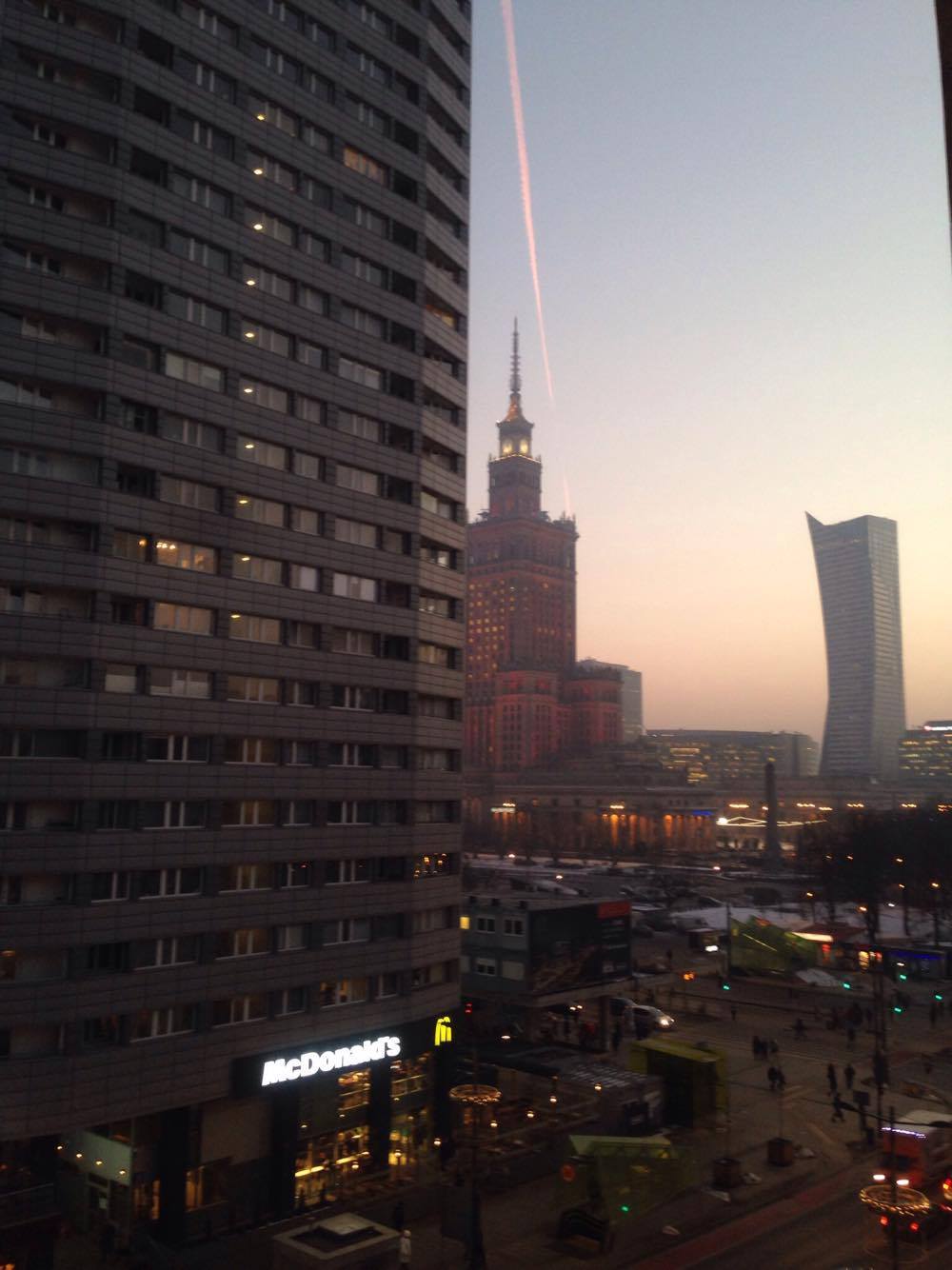 Interested? Hire us now! Just fill out the form
---