Full-time & online courses of Polish language
Edu & More – Polish Language School for Foreigners conducts full-time, group and individual, courses of Polish language in Warsaw. The school is a pioneer in teaching Polish with an effective blended learning method. This method combines traditional full-time classes with  interactive lessons. Such an approach gives more time at class for improving practical skills i.e. oral skills, as well as avoiding gaps in learning. Edu & More works with a permanent team of experienced teachers who specialize in teaching Polish as a foreign language, with proven methodologies and our own training materials.
School is also a founder of the e-learning platform polishonlinenow which contains different interactive on-line courses of Polish (business Polish, everyday Polish, Polish for tourists)  for a self-study.  It's possible to support it by online tuition and conversations during online meeting at the virtual classroom with qualified teacher of Polish.
Edu & More has been awarded "Entrepreneurship Leader 2011" for innovation in teaching Polish as a foreign language. Their experience have resulted in cooperation with
the Polish Academy of Sciences, where they share our experience with other teachers how to teach Polish in a modern way.
Since 2012, Edu & More, as a National ECL Exam Centre, has coordinated the organisation of ECL exams in Polish (international certified exam) in Poland.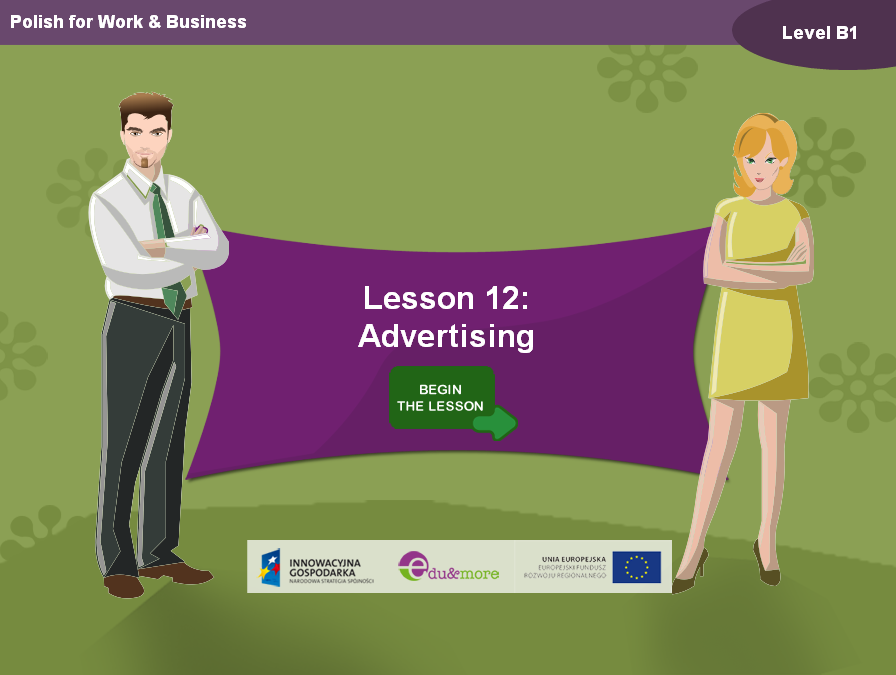 Great solutions for everyone who likes to learn effectively, at his own pace, at any time and place.
The platform contains:
World's first course of business Polish (available levels – from the elementary to advanced, each level consists of 30 interactive Polish lessons),
Practical course of everyday Polish (available levels – from the elementary to advanced, each level consists of 30 interactive lessons),
Course of Polish for tourists (free of grammar, full of additional comments about Poland and Poles, course consists of 16 P9olish lessons),
Lessons of Polish for special occasions (e.g. Polish symbols, Polish Holiday Traditions, From a Date to a Wedding).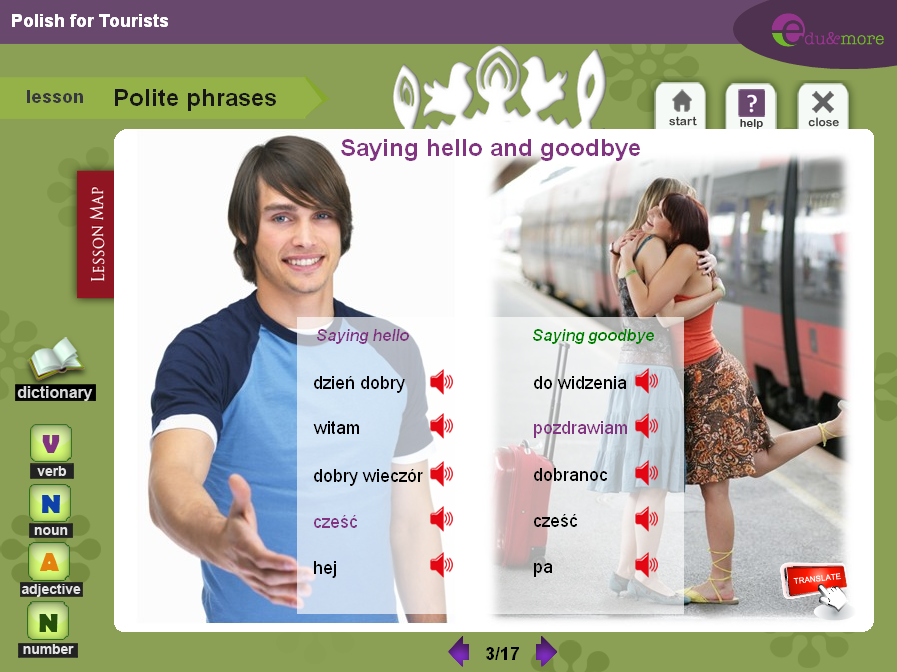 Each Polish course (Business Polish, Everyday Polish, etc.) has been divided into 30 lessons on different topics. Each lessons consists on average of 25 – 30 screens. First screens introduce new vocabulary in a friendly way. They are followed by screens presenting practical structures with learnt vocabulary.
Lessons also contain animated dialogues and texts related to specific situations. At the end, there are essential Polish grammar rules chosen in the context of the lesson topic. Between these you will enjoy engaging in varied exercises. You will also have a dictionary and grammar tables on hand. Pol and Pola, our teacher characters, give you tips, cultural comments and additional explanations during the lessons.
Edu & More tutor can support your self-learning by online conversation and consultation or grammar explanation. Online meeting (45 – 60 min.) with Edu & More tutor can be scheduled at the convenient time e.g. after e.g. each 2 – 4 lessons completed online.
Polish for work and business (30 interactive online lessons)
The first-in-the-world complete course of Polish online, for business, concentrated around topics used at work/business relations. The lessons make it easier to function in everyday situations, which are useful in both formal and informal professional relations.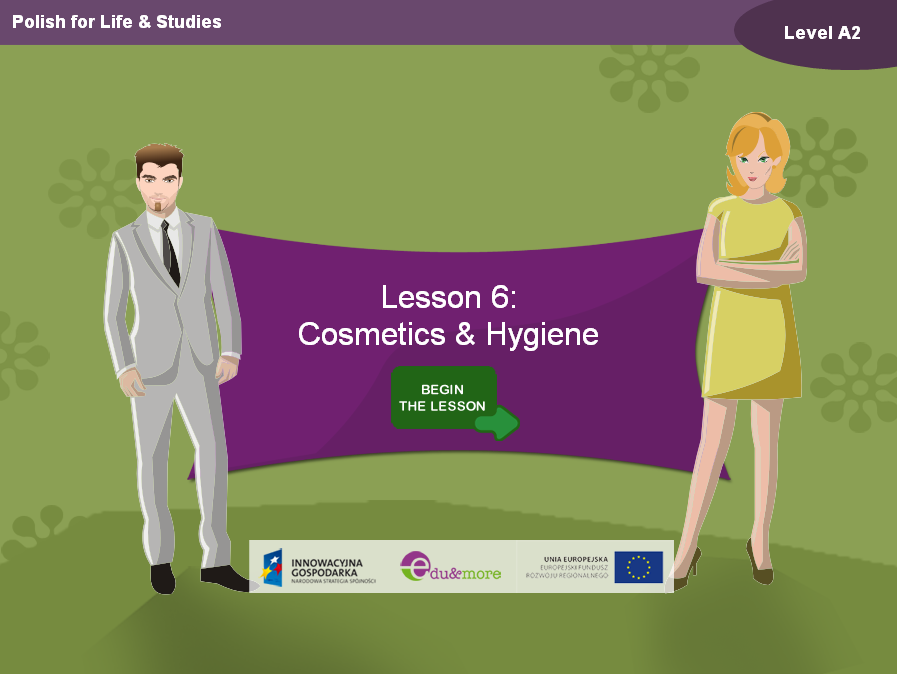 Polish for life and studies (30 interactive online lessons)
Course of everyday Polish helpful in ordinary life situations and relations with Poles. You will learn Polish, and thanks to cultural comments, you will adapt to Polish environment faster, and you will discover the most interesting things about Poland and Poles.